Two Sides
Two Sides is a not for profit organisation promoting the sustainability of the graphics communications supply chain.They have a wide range of useful information on their website.
"By uniting with common purpose behind Two Sides, the graphic communications supply chain, led by sustainable and responsible forestry, paper production and printing, aspires to ensure that, in a world of scarce resources, Print and Paper's unique recyclable and renewable qualities can be enjoyed for generations to come. Two Sides is further committed to ensuring that Print and Paper also remains a versatile, effective and powerful means of marketing and communication, stretching the imagination and imparting knowledge."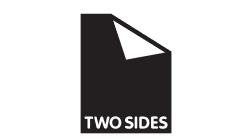 Love Paper
"Love Paper is a global campaign promoting the sustainable and attractive attributes of print, paper and paper packaging. Run by not-for-profit organisation, Two Sides, the campaign seeks to tell consumers around the world all the positive stories about paper, print and paper packaging from its environmental credentials to its role in the creative process. Even in today's digital world, paper remains unique in its ability to touch our lives. Paper is renewable, recyclable and the natural support of new ideas and creativity."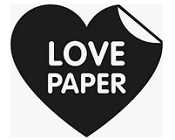 EnviroMark
We are EnviroMark Bronze accredited. Find out more about what this means on the EnviroMark website.
"Enviro-Mark Solutions is the leading provider of environmental certification in New Zealand. Since 2001, its programmes have ensured that New Zealand companies are benefiting from international best practice, applied science, and effective tools."
"Our CEMARS, carboNZero and Enviro-Mark certifications meet and exceed the requirements of ISO standards and ensure consistent and comprehensive reporting, benchmarking and management under international best practice."