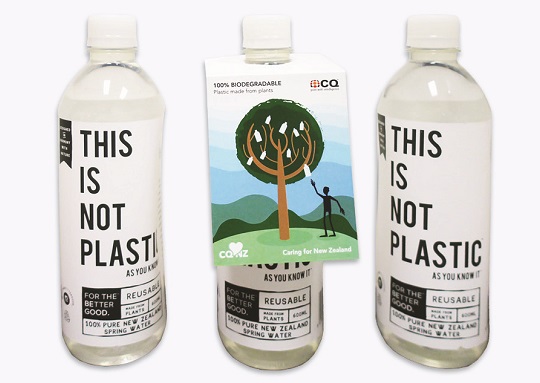 At CQ we love partnering with companies who take an active role in protecting our beautiful environment.
We now stock Compostable Water Bottles. These bottles are biodegradable, non toxic and are made here in NZ from plants. Empty bottles can either be returned to us to be sent to a commercial compost or composted at home if you are able to. Unfortunately these bottles can not yet be put in the green city council bins here in Christchurch but as more companies develop compostable packaging options we hope that this is something CCC will look into soon.
View the compost results for these bottle here
We are currently looking into sourcing a compostable self adhesive label media for personalising these bottles but in the mean time we can print paper bottle tags which are ideal for promoting your business brand.
We have also recently started stocking compostable coffee cups (including the lids). These are free of petrochemicals and made with plant based material (CPLA). These are commercially compostable, meaning they will break down into carbon dioxide, water and organic matter when in a compost. The speed of the breakdown depends on the temperature and blend of compost.
If you're interested in either of these products or know of other companies with great environmentally friendly products we might be interested in please get in touch.